hirez
I know I'm a captive market, but seven quid for two pills is GSK having a right old laugh. Even if they do come inside a flash-looking holder that's just slightly too large for a chap to carry everywhere.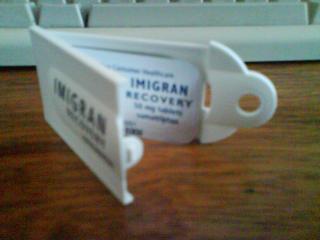 Still, they might just work.
Elsewhere, I was pointed at this splendid film:
Tweed, pipes, ale, Reynolds 531 and an integrated transport policy
. What could possibly go wrong?
What could possibly go wrong
. Some months ago, I was kicking around some ideas. The thought that agribusiness might cut up rough was dismissed as ludicrous. Mostly I'm just bloody stupid and the to-read pile just keeps getting larger.
MapMyRide
and its chums look like fun.